As you already know that Blackjack, is also referred to as "21" and is one of the most popular played casino card games. Its popularity can be attributed by the fact that it is among the best returning games played at the casino, with a house edge of less than 0.5%. It has also been proven to be the only game, in which skilled players can enjoy a mathematical edge over the casino.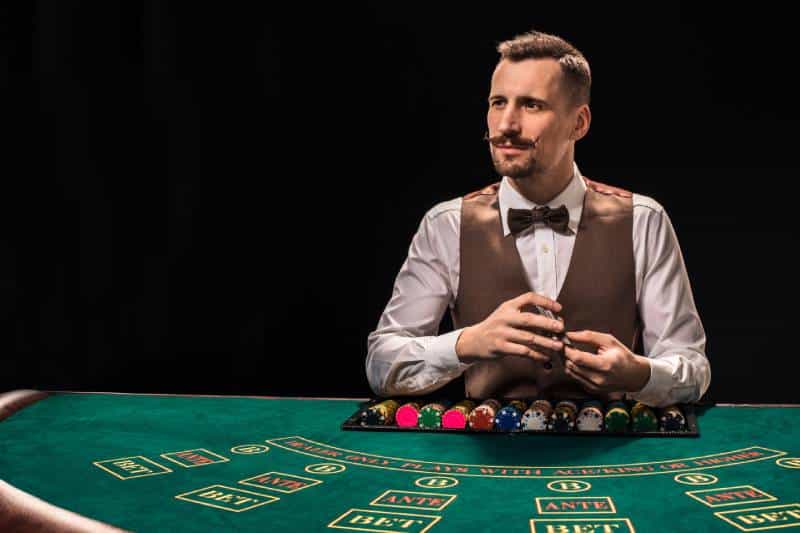 Live Blackjack is similar to regular blackjack; the only difference is that live blackjack is played online with real dealers at the comfort of your own home. This means you do not need to travel all the way to the land-based casino to have an exciting experience.
How to Play Live Blackjack
As a player, your goal is to draw cards that add up to 21 or come closer to 21 than the dealer's and not beyond. The game begins with the dealer issuing two cards to each player including himself. One of the dealer's cards will face up while the other will face down. Face cards total to 10, Aces are counted as 1 or 11 and all other cards count as face value. "Blackjack" is represented by King, Queen, Jack or an Ace with any 10.
You win the game if you happen to have a Blackjack. As such, you will receive a payout worth one and a half times your bet from the dealer. However, if both the player and the dealer have Blackjack, neither wins, it becomes a "push". If you do not have a blackjack, you can request the dealer to "hit" you.
The game allows you to draw as many cards as possible but you "bust" and lose the game if you go over 21. If you do not wish to "hit", you may choose to "stand".
Live Blackjack Playing Options
If you want to win, it is important that you understand what different options of the game mean.
Splitting Pairs:
This occurs when players have two cards, with the same value. As such, you are allowed to split the pairs into two different hands and play them independently. However, you are required to wager the same amount as your original bet on each split hand.
Doubling Down:
This is a playing option for players who believe they can win with only one additional card. You will receive an extra card if you may wager additional money up to your original bet.
Live Blackjack Strategy
Live Blackjack is known to be a fair game. Nonetheless, it is also a game that depends on luck as well as skill. Unlike almost every casino game, your strategy and skill in live blackjack can actually make a big impact. Winning consistently at live blackjack is not that easy. However, if you do a lot of practice, then it will no longer be a daunting task.
The first and the most important strategy of beating the odds of the game is to understand the rules of the game completely. This means you need to know when to hit when to stand, what it means to split a pair and double down among other things. This is because you only increase your chances of winning if you have an understanding on the basics of the game. Even so, live blackjack is typically a card game that relies on chance and you do not expect to win every hand. Players are required to play the game the best way they know and hope for the best.
Live Blackjack Optimum Strategy
This strategy is automatically the default strategy you use while playing live blackjack. Every live casino provider has a simple chart that will direct you on how to play based on your current hand as well as the visible card by the dealer. You can use this charts at all times as a reference point while playing. Assuming that you follow the advice displayed all the time, the house edge in a live blackjack will be reduced by half the percentage, which is amazing. You only need to ensure that the strategy chart you are using corresponds to the number of decks in the game and the dealer's rules. This strategy will only help you make the right decision, which in return increases your odds of winning.
Card Counting
This is one of the genuine strategies you will ever come across. In fact, you do not need any professionalism to count cards. The strategy involves counting the number of high and low cards dealt from the card. If you see numerous high or low cards, then it means the deck has a few of those left. This information is important, as it will let you know when the dealer will bust. While card counting is doable, players should also know that it is not an easy task since you cannot afford to make any mistakes. Your odds of winning can be maintained if only you make the right choice. On the other hand, always keep in mind that practice makes perfect.
Live Blackjack Tips
If you are new to playing live blackjack, the objective of the game is not only to get total points of 21 or closer to 21 as possible but to beat the dealer. You can as well do this with a total of 12, 15, or 19. However, most importantly, players are required to understand the rules of the game and know what every position means.
Like all online casino games, the rules of live blackjack favor the casino at the end of the day. While live blackjack may have the lowest house edge, the casino still expects to make some profit out of it and most of this will come from players whose main goal is to reach 21. The good thing about live blackjack is that the player has the edge over the dealer in most cases. This is because you can choose to play your hands the way you want. You can choose to Hit or stand on any points that add up. On the other hand, the dealer does not have this freedom as he has to abide by certain rules of the house.
Winning at blackjack is not hard. You only need to choose a strategy that works for you. There are various strategies that you can employ. However, you need to understand how different strategies work to avoid being mixed up if you want to win. While choosing your strategy, ensure that the strategy is suitable for the rules and the limits of the game. Consequently, always stick to a strategy you can follow up. Remember if the strategy is too complex, you may increase the risk of getting it wrong and if it is too basic, you may lose out on the house edge.
If you want to increase your odds of beating the dealer, keep in mind that practice makes perfect. You can take advantage of free blackjack games and sharpen your skills. Once you have sharpened your skills, you can try playing live blackjack by betting as low as $2.
Another important tip to playing live blackjack is to avoid taking the insurance. While Insurance may be a smart move if you are counting cards, taking insurance with live blackjack is never a good idea as it involves multiple card decks, which makes card counting difficult. In fact, the odds for an insurance bet are usually 9:4 when the dealer shows Ace. This means you are only likely to win 4 bets and lose 9 in other cases against the house.
Important Reads:
Rank
Casino
Bonus
Payout %
Visit
%