Online casinos track your IP address to deliver relevant advertisements. However, it is not the only one. Additionally, your IP address is utilized to monitor your online gaming behavior.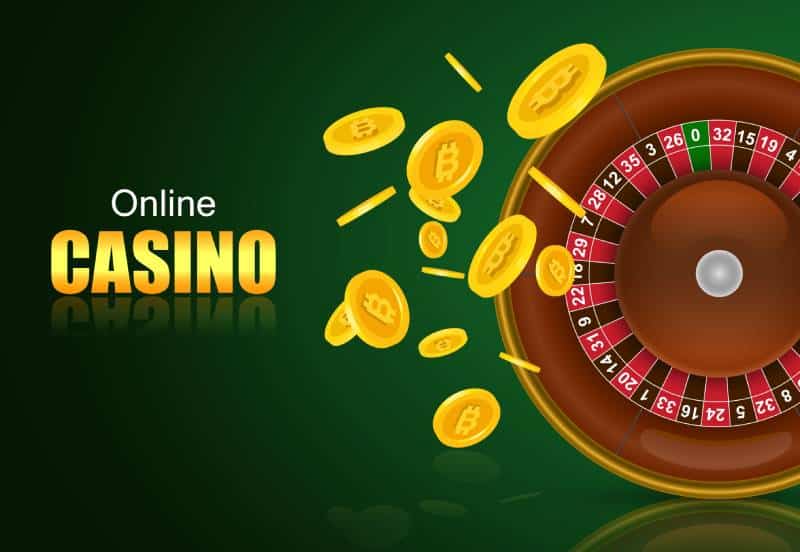 Over the past several years, people's concern about who may see their IP has considerably increased as they've become more aware of the harm that can be done if malevolent parties obtain it. When an IP engages in suspicious activity, the account is frequently stopped while the matter is looked into.
Why do so many websites—including casinos, sportsbooks, and even travel websites—track IP address activity. What makes IP data so valuable?
Can online casinos track your IP?
Your IP address is publicly visible whenever you visit a website on the internet and is sent together with other data from your computer to the website. If not, the website server won't know where to transmit the data.
Most websites only utilize your IP address for data transfer and delete it after you leave the page, rather than actively storing and tracking it. However, regulations mandate that online casinos trace your IP address to conduct prospective audits and maintain online gaming security in the US.
The fundamental justification is that online casinos may only provide real money games to residents of countries with licenses. One advantage of IP masking is the ability to deceive websites into believing you are physically located somewhere else when you aren't. To ensure that players are in a physical place where the casino is legally permitted to provide games of chance, casino regulators mandate that online casinos trace each player's IP address.
Online casinos are driven to stop these people from connecting illegally since most "geohacking" is carried out by fraudsters trying to abuse the online casino in some way.
Also Read: Do Indian Tribes Own All US Casinos?
How to Prevent Online Casinos From Tracking You
Not everyone is happy with having an online casino trace their IP address, especially if they use a site with a bad reputation. How do you stop internet casinos from tracking you then?
Subscribe to a Premium VPN Service
Using a high-end VPN service is the easiest approach to avoid IP address tracking in any situation. All your internet traffic will be transmitted through encrypted servers by a virtual private network (VPN), hiding your true IP address and location from the websites you visit.
This indicates that information is sent between the website and the encrypted server of your VPN whenever you view a website. This implies that the IP address the website gets and interprets as coming from you is coming from an encrypted server. The server then sends the website's contents to your computer so you may access them normally. Your computer and the website you're visiting are connected through an encrypted server, which also handles any interactions you want to have with it.
The best action is to use a premium (paid) service if you want to do this for privacy reasons. They not only outperform free VPNs in terms of performance and detectability (certain websites forbid VPN connections), but free VPNs are also more likely to track your IP address and other personal information for financial gain before selling it to other parties.
Because gaming regulators require most online casinos to verify the physical location of their players, utilizing a VPN service is against their terms and conditions. Use a VPN at your own risk if you do so because the site has terminated player accounts and taken money from them when it has discovered VPN usage.
Use an Alternative Payment Method
Using other payment methods may prevent your online casino from tracking you. Using online payment methods like PayPal, Skrill, and Neteller for an online casino effectively proves your identity because they all demand extensive information and identity verification before they can be utilized.
Providers receive a lot of information from them, even from the more traditional means. Consider debit or credit cards. Individuals have had their identities stolen by those who steal credit card information, resulting in a great deal of hassle for the poor person simply attempting to use their card online.
Now, this isn't a significant problem for the more respectable sites around the globe that operate in highly regulated areas like Bet365 and PokerStars. Giving personal information out, meanwhile, can be quite risky when utilizing offshore or "shady" gaming sites.
If available, cage payment alternatives are among the other techniques. As the name implies, cages are actual brick-and-mortar casino cashier offices where you may purchase chips or convert them into cash, as the name implies. Casinos in Atlantic City allow you to top up your account, such as Caesars Online Casinos & Sportsbook. Additionally, many casinos allow you to withdraw your winnings in actual money. Your IP address remains secret while using this payment method because it does not need an internet transaction.
Use retail business payment solutions like PayNearMe to avoid utilizing credit cards and internet banking services. This option enables you to make actual cash deposits at businesses that accept the service into your online casino account.
Look for Crypto Casinos
Another alternative is to utilize a fully decentralized crypto casino site rather than using cryptocurrencies as a "fiat equivalent" on a conventional online casino site. You may top up your wallet with cryptocurrencies like Bitcoin, Ethereum, and Litecoin at authorized online casinos. Once you've placed a deposit in your account, these casinos treat Bitcoin and other cryptocurrencies like currency.
What good is employing cryptocurrencies at established online sportsbooks or casinos? The operator and anybody else does not have the tools to keep track of all cryptocurrency transactions. The only data that would be visible to an operator using blockchain technology is your wallet address. No one's bitcoin wallet contains their name, address, phone number, or other sensitive information.
Operators cannot determine the owner's identity or address using just the provided wallet address. Furthermore, no IP address is associated with any bitcoin transaction.
It is significant to know that certain casinos adhere to stringent KYC guidelines. You must comply with these standards by presenting government-issued identification, such as your driver's license, as confirmation of your identity. Before you may withdraw money from your cryptocurrency wallet, you must abide by these procedures regardless of whether you have put Bitcoin or other cryptocurrencies into your account.
As a precaution against money laundering, keep in mind that all casinos with a license are expected to enforce a "know your customer" (KYC) policy. Your IP address and browser history will not be monitored using this approach. Casinos that hold a license but do not have a KYC policy risk losing their license. You may always check a casino's license by clicking on the regulatory office's logo at the site's bottom if you have any questions about its validity. You should be directed to the homepage of the regulatory body, such as the UK Gambling Commission, where you may get information on an operator's license.
However, there are methods to get around this and disguise your information if you do it properly. Online casinos track your IP address in a directive to handle gambling laws.
Rank
Casino
Bonus
Payout %
Visit
%