The latest achievement in the online casino industry, Live Dealer table games have gained skyscraping popularity for a number of understandable reasons. The most obvious of them would be the convenience of any online casino software, the possibility to play at home or wherever you choose. But the most influential of them would be the involvement of the human factor and the extended realism of it all.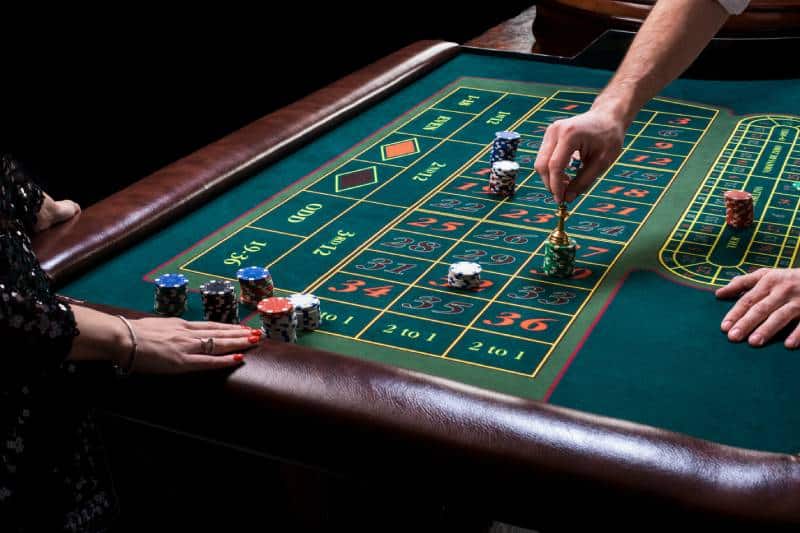 Now, after the initial excitement mellows down it is only natural for a player to wonder if this novelty had been properly regulated. Thoughts about betrayed trust and foul play are the last thing a gambler would want after any given session; therefore some reflecting on the matter would be most appreciated.
Croupiers are Real
Dealers you encounter at a live casino table are not only alive and breathing – they are also adequately qualified and licensed as any dealer at a land-based casino venue would be. Even though an obvious requirement for the job was to be female, young, beautiful and utterly obliging one would have also been obligated to acquire a gaming permit.
Behind that pretty face there is an educated expert who follows the rules for the sake of both parties and makes sure everything is in order for the game to be carried out smoothly.
Check out what it takes to become a roulette dealer.
Full Surveillance
No matter if you're playing Blackjack or Roulette, the camera will be your most loyal ally in tracking every move upon the surface of the table. This is something you can very easily determine yourself. Leave no room for doubt, the camera is covering the table at all times and every shuffle and card deal is monitored without interruption. The same applies on the roulette spin since the camera does not cut the video while the wheel is in motion, from the moment the ball is released to the time it lands on a well. Thousands of players that enjoy the services of live-stream casinos on a daily basis would quickly notice any unusual moments during gameplay, especially those who pay close attention by using betting systems or other software for game supervision. You witness the cards being shuffled, no matter how many decks are at stake, which is not a risk casino would take if the intention was to remove a card or two from the gameplay.
It's not Profitable to Cheat
Casinos earn their money by housing a well-known edge over the customer, which leads to a logical conclusion that they have no actual need for rigging games, as they will turn an unfailing profit without crossing you over. Furthermore, if they do opt for any type of cheating and they get discovered, the company is bound to lose much more than it could ever win. Apart from millions of dollars, the trust of the gaming community would be a much greater loss, in the not-so-probable case of even staying in business.
Honesty Guarantied
The live casino environment is highly regulated and transparent, and whoever doubts the honest nature of a certain game has obvious problems with understanding statistics and laws of probability. Statistics are made known to the public and certain factors like payout percentages are calculated and presented to customers, who are left facing their own personal choices. In addition, almost every game provider gets their software tested for fairness, by a third party. This way, there is no suspicion that the testing could have been biased as it did not originate from 'the inside', and all the necessary certificates and licenses are being obtained in a regulations-satisfactory manner. This is extremely important, as it tells us about the company's open policy toward objective inspection.
Final World: Are Live Dealer Games Rigged?
All the perks of live-stream gambling are here for your pleasure and enjoyment, so why would you ruin the magic with some unprovoked paranoia? Of course, there is nothing wrong with being responsible and prudent and nobody will judge a fellow who does his research. According to that fact, next time you feel blue due to a losing streak make sure you've gotten all the information about the game and its provider before you jump to conclusions and claim the session was unfair or tampered with.
Simply put, there is no sustainable reason for cheating at Live Dealer online casinos. Proof of their willingness to satisfy both existing regulations and the gaming community is the successful cooperation with TST (stands for Technical Systems Testing) compliance testing companies such as Playtech, Microgaming, NetEnt or IGT.
The best casino customer is the one who appreciates the service in general and doesn't base his impression on individual sessions, a customer who is flattered by the fact of how seriously providers take their bets. To earn such a following is the casinos' main goal, and not to sell out a few players for a quick buck.
Rank
Casino
Bonus
Payout %
Visit
%
Tuah is an experienced writer and casino enthusiast with 12 years of industry knowledge. With a degree in Journalism, he delivers objective and comprehensive casino reviews, covering game variety, user experience, security, and customer support. From slots to blackjack, roulette to poker, Tuah's expertise guides both beginners and experienced players in making informed decisions. Expect engaging articles providing valuable insights for an enhanced online gambling experience.