It has been nearly 30 years since the first virtual spin of an online slot machine and more than a quarter-century since a hacker attempted to find a hidden way to beat the house.
Microgaming is credited as the pioneering company behind the world's first online casino. The story is often vague and difficult to pin down, with many early protagonists eager to draw a clear blue line between their current roles and the pioneering work that got them there.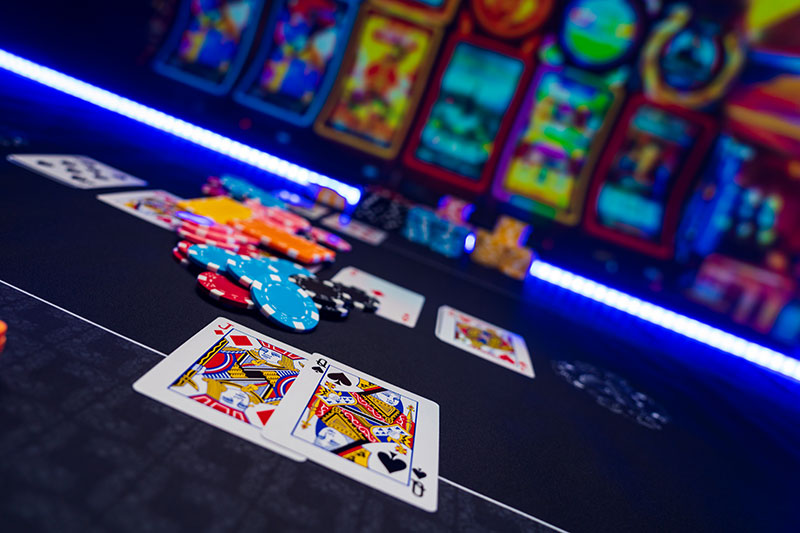 Martin Moshal, a University of Cape Town Business Science graduate and the Tim Berners-Lee of online casinos, was a key architect of Microgaming. Moshal is now a hugely successful entrepreneur and philanthropist who downplays his pivotal role in the history of online gambling.
Moshal has a scholarship program and a capital investment firm that funds new businesses. He describes himself as a "serial entrepreneur in the internet and software industry for over 20 years, building and exiting several start-ups."
It's a very brief resume. In reality, Moshal was the man who popularized the online casino. However, he was not alone.
An Innovator in Search of an Investor
Moshal now invests his fortune in start-up companies. Moshal was an innovator looking for an investor in the early 1990s, and Moshal wished to create online casino games and establish his own software company.
He approached Discover Bank Limited, where he met Roger Raatgever, a newly graduated merchant banker. Moshal's credit score, however, was insufficient to secure an investment. Raatgever was impressed by both the idea and Moshal and offered to co-sign the loan in exchange for a 50% stake in the company.
Moshal agreed. Microgaming was created. "I was in the rat race working in merchant banking and thought it was an exciting opportunity," Raatgever explained in an interview. I knew very little about [the sector], but it had all the elements of excitement for me. "I'm a total adrenaline junkie."
What was the First Online Casino?
We know the software Microgaming was behind the first online casino, but which one was it? The Gaming Club and Intercasino are the two contenders for the title of first online casino, with the latter using games from competitor Cryptologic.
Although an exact timeline is difficult to obtain, we know that The Gaming Club first launched in 1994, initially only in South Africa and under the domain name casino.co.za. Because Intercasino went live in 1996, it appears that The Gaming Club was the first online casino. The potential title-holder dispute stems from the fact that Intercasino was the first to offer online payments, whereas The Gaming Club used manual transactions until 1997.
So, while you can argue that Intercasino was the first 'true' fully functioning online casino, we believe that The Gaming Club is the original online casino.
Online Gaming Pioneers
Whatever side of the debate you take, there is no doubt that Microgaming was a pioneer. The explosion of US-facing online sports betting was parallel to the evolution of casino software. The Internet and online payment processing eliminated the need for wire transfers, and the sportsbooks were overjoyed to add casino games to their lineup.
They would license Microgaming online casino games and would be able to offer their players blackjack, slots, and roulette.
Microgaming scored another massive online coup in 1998 with the release of Cash Splash, the Internet's first progressive jackpot online slot. Until now, developers have been simply mimicking real-world casino games, concentrating on random number generation, security, and money transfers.
Cash Splash marked a pivotal moment when developers recognized the boundless potential of online casino gaming. This groundbreaking concept involved amassing a substantial prize pool by interlinking a game's jackpot across multiple online casinos that featured the identical game. According to Microgaming, a prominent name in the industry, their progressive jackpots payouts have exceeded €1.4 billion up to the present day. Notable jackpot networks like WowPot, Mega Moolah, and Major Millions have continued to capture the imagination of players worldwide.
In this context, Grande Vegas online casino has emerged as a noteworthy player in the realm of online casino gaming. As part of the network, Grande Vegas contributes to the collective excitement by participating in the interlinked jackpots offered by games such as WowPot, Mega Moolah, and Major Millions.
No Signs of Slowing Down
Today, Microgaming shows no signs of slowing down or resting on its well-deserved laurels. The company, headquartered on the Isle of Man, employs over 200 people and has a portfolio of over 850 games.
It continues to develop innovative games and is at the forefront of online casino development. Microgaming released more than a dozen new games in November 2021, both exclusively and in collaboration with its many development partners.
Many of the pioneers of online gaming have faded, vanished, or never truly evolved. Microgaming has never ceased to exist, and it's grown from a Durban student's dream to a billion-dollar enterprise that's only getting bigger.
Check Out:
Rank
Casino
Bonus
Payout %
Visit
%