Cheaters cause casinos to lose a lot of money. Fortunately, they have strategies for catching cheats and stopping illicit activity.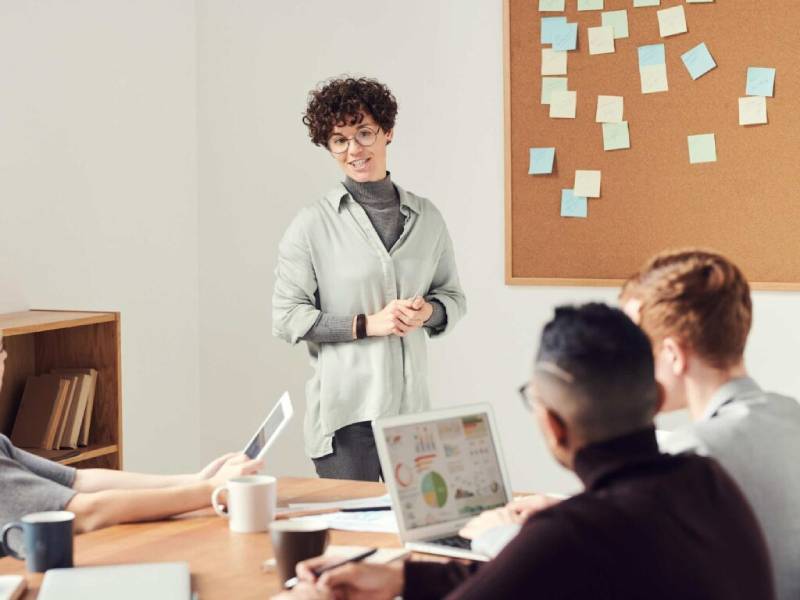 The significant issue of casino cheating costs casinos millions of dollars annually. The majority of cheats are caught on video, but some manage to escape punishment.
Trained Professional Staff
Casinos take precautions to prevent casino cheats by using security personnel, casino staff, and even surveillance teams. The crew monitors the performance of dealers and searches for suspected cheats.
The staff is instructed to watch out for those attempting to conceal their cards or use their phones to enter cheat codes for slot machines. This strategy is passive protection against cheats since front-line staff discourages anyone from considering taking advantage of the dealers or gaming equipment.
A few warning signals, such as playing an excessive number of hands consecutively without taking a break, will immediately identify a cheater among the employees. Casino cheats are typically recognized when caught in the act more than once, and they could go unseen for a very long time if their technique is not too evident.
Additionally, staff members are taught to look out for those who are always on their phones. Using RNG cracking applications is one of the reasons that casinos block mobile devices or discourage customers from using them. A random number generator in slots selects which symbols appear on each spin. Cracking software may predict when a slot machine will produce successful outcomes that pay a lot of money.
Get the Ex-Cheats to Work for You
Casinos employ former cheaters as consultants to conduct staff and security personnel training sessions. They know they risk losing a lot of money if they lack the skills to identify cheats. The world's largest security cameras and surveillance density per square foot are in Las Vegas and Atlantic City casinos.
One of the best business decisions management can make is to hire consultants to assist stop casino cheating. They can instruct security and casino workers on the actions and demeanor of crooks.
The casino's code of conduct states that former cheats are not permitted in the monitor room. The owners of casinos take this regulation extremely seriously and will not allow any deviations to prevent the liability of their consultants.
Place Surveillance All Over the Place
Casino video surveillance is a fantastic tool to stop casino cheating. Casinos were able to reduce their losses and increase their profits.
To keep track of what is transpiring at their tables, casinos typically adjust their cameras to the game's pace. This is essential for stopping casino fraud and spotting employees who work with criminals in collusion. Hackers are also discouraged from using any slot cheating hardware on cabinets within the betting area.
Additionally, casinos have some cameras in strategic locations to keep track of the cards played. This is crucial because it might deter fraud on their property by warning thieves that they are always being watched. Cameras are typically located at the end of the table, close to the slot machines, blackjack table, roulette wheel, and other gaming tables.
Using cameras in casinos is crucial for protecting potential dealers working with criminals. Thanks to the increased security detail, dealers are less likely to make any movements that might offer players an edge in any casino game.
Beef Up Security Systems with AI Technology
Surveillance systems driven by AI can detect cheats immediately, and these programs can spot trends in how players move their hands or place bets. With AI algorithms, security can readily identify prospective cheats and crooks.
In casinos, modern security systems monitor patron movement using sensors and an AI algorithm. This sophisticated monitoring technology searches for prospective individuals of interest on the casino floor through its database.
To detect any irregularities that indicate cheating, deep learning algorithms are being trained on data sets of dealer activity. This applies to facial expressions and eye movements while cheating at blackjack tables.
Security surveillance will detect card counters and identify card shuffle patterns to keep casinos secure.
AI-powered monitoring also identifies casino cheats by catching changes in players' betting habits. It also notices when people act strangely, such as when they start sweating heavily. When someone enters the casino, a scanner scans their image to check if any of the surveillance database's records match.
Security officers are informed of the flagged person if a match is found.
Surveillance using AI is a cutting-edge security and safety measure. Casino owners may use it to spot irregularities and possible concerns, such as spotting indicators of drunkenness in prospective threats. There are no human constraints to how soon a monitoring system can identify problem gamblers or possible troublemakers with cutting-edge algorithms. Casinos may provide their patrons with a secure and comfortable atmosphere with the help of this technology.
Use RFID Tech on Casino Chips
RFID chips are a method of putting data in a chip. They are used by casinos to monitor inventory and recognize patrons. By deterring theft, these chips are also essential to a casino's security.
To monitor the flow of their money within the casino, casinos use RFID chips. To determine which casino area needs stronger levels of protection, management may view in real-time which tables receive the greatest traffic at particular times of the day.
RFID technology is a great way to prevent counterfeiting of casino chips and find the big spenders in a casino. These chips can be scanned quickly and easily, which means staff can spend less time checking ID and more time looking for people who might be overspenders.
Numerous sectors see RFID chips as one of the most effective anti-fraud strategies. Criminals can readily duplicate a chip's appearance but cannot duplicate the RFID information that makes each casino chip unique. These RFIDs must also be registered with a casino to be utilized on the property.
They lower the chance of theft and aid in accounting and inventory control. RFID chips can help identify problem gamblers or those who frequently place significant bets by tracking money flow.
Because they can monitor every activity within the facility, RFID chips are also a crucial component of the gaming sector. The data may determine a player's playing history, playing schedule, and winnings and management may use the data to decide where the table games and slot machines should be located on the gaming floor.
Utilizing a network database across multiple casinos
When a casino searches, it consults a collective database that has a list of all previous cheats. This database is continuously updated. A cheater is added to a casino blacklist after they have been exposed, which is expanding.
This database is intelligent enough to allow data encryption updates so that security procedures may be updated. It benefits the casino since it raises the likelihood that a player will be discovered and barred from entering the premises.
Casinos utilize a system of databases called CARDS to keep track of all the recorded cheating that takes place there. This way, cheaters are prevented from employing tried-and-true methods, but they may also be used to spot newly developed scams.
The future of cheater detection is AI-powered security solutions. This smart-recording database ensures that casino owners are covered for all potential outcomes.
FAQ
What happens when a dealer sees someone cheating?
A person caught cheating by a dealer may be sentenced to one to six years in prison or forfeiture of up to $10,000 if found guilty. They must also make amends to the casino.
How can ex-cheats help casinos catch cheaters?
Former cheaters serve as advisors by sharing intimate knowledge about the methods used by cheaters. These individuals possess the abilities and understanding necessary to subvert the system.
Can AI systems help catch cheaters?
AI systems are adept at spotting difficult-to-see behavioral patterns. This technique is intended to alert authorities when someone consistently exhibits strange conduct, such as betting.
Are RFID casino chips used for catching cheaters only?
Casino operators may identify VIP players or high rollers using RFID chips and give them comps. They may also be used to manage inventories, track cash flow, and do other things.
How can a network casino database help casinos catch cheaters?
A network casino database that provides a thorough list of criminals and their histories is necessary to stop casino cheating from happening again. Additionally, it makes it possible for casinos to spot fraud without having to manually screen each player.
Every casino needs a personal database, AI-driven monitoring, and personnel that have been specially educated to prevent and deter casino cheating. They will be able to provide a safe atmosphere for their visitor's thanks to their security methods and precautions.
Rank
Casino
Bonus
Payout %
Visit
%
Tuah is an experienced writer and casino enthusiast with 12 years of industry knowledge. With a degree in Journalism, he delivers objective and comprehensive casino reviews, covering game variety, user experience, security, and customer support. From slots to blackjack, roulette to poker, Tuah's expertise guides both beginners and experienced players in making informed decisions. Expect engaging articles providing valuable insights for an enhanced online gambling experience.