Live Sweet Bonanza Candyland Pragmatic Play
Are you up for another live casino game that will render an unforgettable experience? Perhaps, you're the type of player that enjoys any slot game that has a major theme around wheels. If you're in this category, then the Live Sweet Bonanza Candyland from Pragmatic Play is your best shot.
For those familiar with Gates of Olympus, you would know better when we say that Pragmatic Play is no ordinary developer. The innovative company has been providing game lovers with some of the most exciting adventures in the iGaming industry. From what we can see in Sweet Bonanza Candyland, the company is, in fact, only getting started.
In this post, we'll give a breakdown of all the features of this live game and other information concerning it. You'll also get a breakdown of how to play the Sweet Bonanza Candyland game at any live studio online. Ensure you read to the end, so you won't miss any detail.
Sweet Bonanza CandyLand Live Wheel Game | Pragmatic Play
In 2021, Pragmatic Play launched their live player gambling game known as Sweet Bonanza Candyland. It has a lowest stake of $0.2 and a maximum bet of $3,000, and it has a return to player percentage of 96.48%. It's the most original title of its kind in Pragmatic Play's amusement genre, and it's playable on both PC and mobile devices.
The prevalence of gambling games inspired by game shows means that a standard money wheel no longer seems adequate. The software industry's strategy for this subgenre is becoming more innovative.
Live casino money wheel game events are extremely popular which explains Pragmatic Play move on it. To their advantage, this service supplier was already well-established in the field. They are popular among players for their Mega Disc. However, they hope to set a new standard with their Sweet Bonanza Candyland stage show.
Is Sweet Bonanza Candyland better than Crazy Time or Adventures Beyond Wonderland?
Though the title may be a mouthful, it's based on a popular video casino game with a sweets motif. While titles like Crazy Time and Adventures Beyond Wonderland may be mechanically superior, Pragmatic Play's Sweet Bonanza Candyland is a straight competitor. It has the same TV show vibe, hosts, and emphasis on fun as the original. However, there are disadvantages to playing Sweet Bonanza Candyland for real money rather than these more well-known games.
Still, Pragmatic Play has a number of great advantages over its rivals that the others lack. To begin, the available language options are excellent. Second, the variable betting limits make it accessible to players of all financial means. While not the most ground-breaking idea, Sweet Bonanza Candyland does have its own unique twists.
Description of the Bonus Games and Additional Features of the Game Pragmatic Sweet Bonanza Candyland
You may have observed that the three unique bets in this game are what bring in the most money. Let's check out this Sweet Bonanza Candyland game offers and see how everything functions:
Candy Drop and Candy Drop Symbols
The pointer will land on a random number generator-based minigame if you choose to wager on it in Candy Drop. You get to choose which of three coloured candies will roll down four rows obstacle course. If your candy drops on any of the rows with multipliers and incentives, your reward will increase. When your candy drop goes through all four purple boxes, you win 1,000 times your original bet.
Sugar Bomb Feature
The Sugar Bomb multipliers bonus round is a unique feature that increases the odds of winning in any other way. If the Sugar Bomb multiplier appears, the next turn will be multiplied by a number between 2 and 10. The host simply turns the Sweet Bonanza wheel again without requiring any new bets.
Additionally, a Sugar Bomb multiplier can be purchased for 25% more money on any wager if desired. To the right of the UI is a toggle that increases Sugar Bomb booster benefits by a factor of 2.
Sweet Spins and Sweet Spins Symbols
Sweet Spins is a 6×5 table grid bonus game that functions similarly to a slot game. Oddly enough, the result is determined not by where the wheel stops but by a series of reels that simply fall down. This pretty much ensures that you'll make a profit, for better or worse.
When you activate Sweet Spins in Sweet Bonanza Candyland, you'll get ten spins as bonus spins to start with. However, you can win additional bonus spins by collecting certain bonus icons. The odds of winning on Sweet Spins are extremely low and highly unpredictable, but the possible payout is enormous (up to 20,000x).
Sweet Bonanza Wheel Bonus Features
At the beginning of 2022, Pragmatic Play included a new betting round choice to the wheel. This feature is known as the Bubble Surprise. Mini-slot machine in appearance, Bubble Surprise is a fun distraction with a multiplier feature.
The Bubble Surprise reel rotates, and bettors who have placed a bet in the game are awarded multiplier according to the outcome. Wins are based on multiplier values of 5, 10, or 25 times, and there's also a possibility of triggering the Sweet Spins or Candy Drop bonus rounds.
Languages
Up until now, there has been only one English-language Sweet Bonanza Candyland live studio broadcast revealed. Now, the Pragmatic Play user interface gives you the flexibility to customize your language experience. Languages like Mandarin and Dutch are on that list, as well as Bulgarian. English. There are many languages represented here.
Others
In addition, Pragmatic Play's Sweet Bonanza Candyland features a live conversation, audio/video customization options, and more. It also has dynamic lighting. The dynamic lighting quality ensures it gives off bright colours that make the eight or more symbols even more attractive.
How to Play Sweet Bonanza Candyland from Pragmatic Play
The game Sweet Bonanza Candyland from Pragmatic Play is largely related to Wheel of Fortune games. Sweet Bonanza Candyland Live features a central wheel and wherever the wheel stops determine the outcome of the gamble.
The idea is straightforward. The game revolves around a huge circle with 54 individual parts with bright colours and lollypop symbols. The presenter turns the wheel, and the topmost pointer always falls on one of these sections. The objective of the game is to correctly predict where the pointer stops, and most especially, hope they are bonus segments.
Unlike other comparable games, this one has a much gentler arrow. The goal was to shorten the length of the event and make way for massive wins. Remember, though, that the pointer's behavior could change.
There are six possible wagers, one for each of the wheel's matching symbols and numbers. Your primary wager can be placed on four different basic numbers and your unique bet. Your bet can be one of the following:
No 1 for 23 yellow banana pieces.
No 5 for 15 purple grapes pieces.
No 10 for 7 pink plum pieces.
No 10 for 4 red apple pieces.
Sugar Bomb booster covering 2 segments.
Candy Drop covering 2 segments.
Sweet Spins covering 1 segment.
The math is very elementary and easy to grasp. The displayed value represents the potential payout if your estimate is right. If you wager on 5 and win, you will be awarded multiplier value of five. The higher the fixed payout multiplier, but the higher the danger, the fewer parts of the wheel a number encompasses. All three of the remaining Sweet Bonanza Candyland wagers offer enhanced payout in outrageous fashions.
Is there a Strategy for Playing Sweet Bonanza Candyland Live?
Like every live dealer game, there are some ways to increase your maximum win. Here are three of the best strategies you should apply when playing on online slots:
Relying repeatedly on the number 1 is probably the safest and most reliable bet you can make. The downside is how dull it is to do. Special wagers, on the other hand, are much risky but should be the game's primary draw.
Success or failure in Sweet Bonanza Candyland is entirely dependent on random multiplier chances. Managing your money well is the most important tactic in Sweet Bonanza Candyland.
Some would argue that the Sugar Bomb special bet is the worst possible choice. To activate, you need to have two consecutive winning plays, and even then, your rewards may be random.
Conclusion
Sweet Bonanza CandyLand is one of the few live dealer games to retain its fame since its inception. This is a brand-new live spot studio broadcasting a super-awesome show.
Since its introduction, the live slot machine's endearing personality has captured the affection of many players. This wagering wheel-of-fortune type game looks great and sounds fantastic.
You don't need to seek out live slot games in the real life environment anymore when virtual reality offers you everything. There are no player restrictions and the multiplier feature of the newer version increases your maximum win. You simply need to watch where the pointer lands, get the corresponding prize of the multiplier value and enjoy. Ensure you pick the best casinos or a reputable live slot to enjoy the live game at top quality.
Rank
Casino
Bonus
Payout %
Visit
1
100%% up to €500
%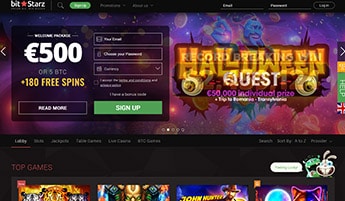 BitStarz - 100% up to €500 or 5 BTC
In conclusion, BitStarz is a pleasant surprise. It certainly isn't just another mundane online and live dealer casino that's shouting "Bitcoin games here!" from the rooftops. The brand is genuine and flaunts a solid game collection highlighted by a massive quantity of slots and a polished live dealer lobby. Its pros continue with free withdrawals, creative promos and bonuses, cash prizes and flawless mobile functionality. Proven fairness and notable accreditation make BitStarz a smart choice indeed.