When people think of the various games available to play inside a casino, Blackjack is often one of the first titles that come​​s to mind, alongside Roulette, Baccarat, Craps, and other table game offerings. For many, Blackjack is the quintessential casino game, and it has taken on many different forms since it first appeared in French gaming establishments in the 1700s.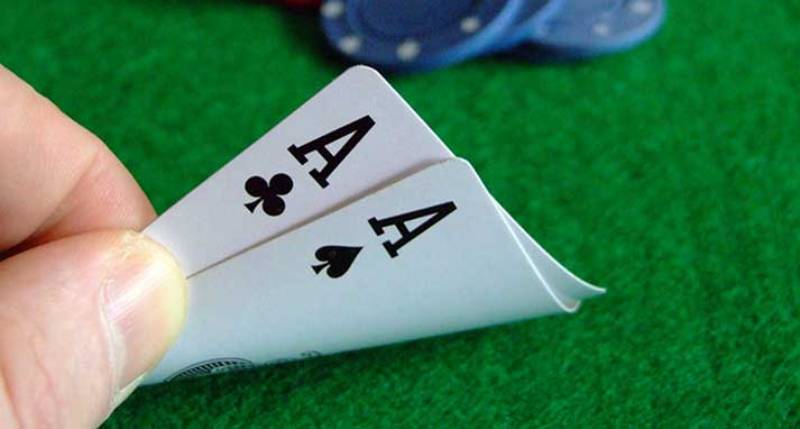 Nowadays, numerous Blackjack variants differ from the original version in some way.
The latter is dependent on a single change critical to the game of 21: the presence of the hole card. In this section, we will discuss the definition of this Blackjack-specific term and how European Blackjack or No Hole Blackjack differs in gameplay from the more popular one.
What Is the Hole Card?
Even for newcomers to Blackjack, understanding the hole card is simple. The dealer deals with a face-down and a face-up card in the standard game version, and the hole card is the first card dealt face down. After these cards are dealt, the croupier can check the hole card for Blackjack without anyone else at the table noticing. If a Blackjack is dealt, the round is automatically over.
No Hole Card Blackjack
No Hole Card Blackjack, as the name implies, does not begin with the dealer being dealt a hole card, and the dealer can only receive the second card after the player's hand has been completed. As a result, the dealer cannot check for Blackjack early on and thus prevents future plays. Another difference between the two games is that standard Blackjack uses six to eight decks compared to the two decks in the shoe No Hole Card Blackjack utilizes.
Strategic Differences in Gameplay
Although the absence of a hole card may not appear to be a significant feature in Blackjack, it alters a player's strategic approach, particularly when doubling down and splitting pairs.
In general, standard Blackjack is more flexible in both ways, allowing players to double down and split at any point in time with any value of cards. Players can only split a hand once in the No Hole Card game and only with 10s or face cards. Furthermore, because only one card is dealt in No Hole Card Blackjack, players must carefully consider their double down or split decisions, especially if the dealer's card is an ace or a ten.
Although the hole card rule necessitates some adjustments, players can still employ basic Blackjack strategy, which revolves around standard hit/stand decisions. However, it is always a good idea for a player to be aware of as many rule variations as possible when it comes to Blackjack and other table games.
Rank
Casino
Bonus
Payout %
Visit
%
Tuah is an experienced writer and casino enthusiast with 12 years of industry knowledge. With a degree in Journalism, he delivers objective and comprehensive casino reviews, covering game variety, user experience, security, and customer support. From slots to blackjack, roulette to poker, Tuah's expertise guides both beginners and experienced players in making informed decisions. Expect engaging articles providing valuable insights for an enhanced online gambling experience.