So, what exactly is 21+3? Aside from 24, of course… In a nutshell, 21+3 Blackjack is a side bet you can place alongside your main bet in Blackjack games. 21+3 Blackjack bets, based on three-card poker hand rankings, can potentially result in much larger wins than a standard Blackjack hand.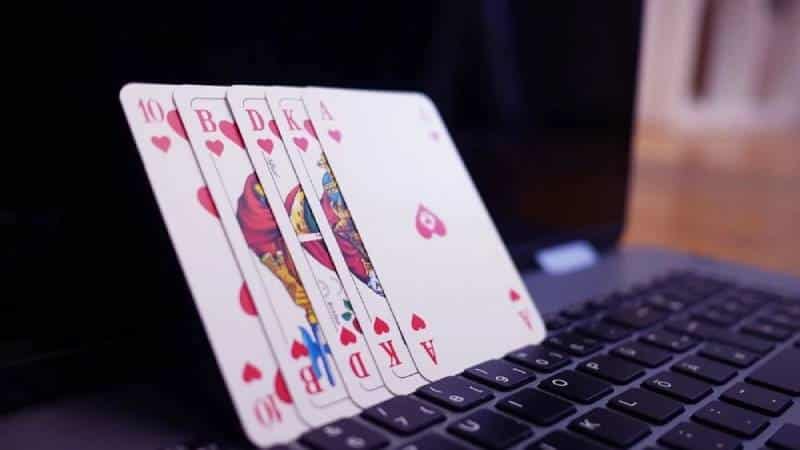 About the 21+3 Side Bet
21+3 Blackjack is available at various online Blackjack tables, but it is most commonly found in Blackjack games with
6-8 decks in the shoe.
If the 21+3 side bet is available, you will continue to play your main Blackjack hand and try to reach 21, but you will also try to make a three-card poker hand using your hole cards and the dealers up card. This is where the name of the bet comes from 21 and 3-card poker Blackjack.
How 21+3 Blackjack is Played
You can place a separate bet on the table next to where you usually play and be dealt the cards if the 21+3 side bet for Blackjack is available. The 21+3 symbol or logo, which indicates the bet, is usually visible.
After all, bets have been placed, the hand is dealt normally. The cards you have and the dealer's up card (their only visible card) will combine to form a Three Card Poker three-card poker hand. If no hand is formed, your bet is lost. However, if you successfully form a poker hand from these three cards, you will win the side bet. The dealer will pay you out, and the Blackjack game will continue as usual.
21+3 Blackjack Hand Rankings
From best to worst, the Three Card Poker hand rankings in 21+3 Blackjack are:
Flush: any three cards of the same suit.

Straight: Three consecutive cards of any suit.

Three of a Kind: three same-value cards of any suit.

Suited Three of a Kind: a three of a kind with the same suit.

Straight flush: same suit. consecutive cards
21+3 Blackjack Payouts
The potential winnings make this side bet so appealing to Blackjack players. While the best return you can hope for in a standard Blackjack game is getting 3 for every 2 dollars, you bet on a natural Blackjack and expect up to 100x that in the 21+3 side bet in Blackjack.
You can expect the payout to get higher the better your 3-card poker hand is. The following winnings are awarded for 21+3 Blackjack hands:
Flush: 5/1

Straight: 10/1

Three of a Kind: 30/1

Straight Flush: 40/1

Suited Three of a Kind: 100/1s
Check out:
Rank
Casino
Bonus
Payout %
Visit
%
Tuah is an experienced writer and casino enthusiast with 12 years of industry knowledge. With a degree in Journalism, he delivers objective and comprehensive casino reviews, covering game variety, user experience, security, and customer support. From slots to blackjack, roulette to poker, Tuah's expertise guides both beginners and experienced players in making informed decisions. Expect engaging articles providing valuable insights for an enhanced online gambling experience.