Is live dealer blackjack rigged? It is among the most often asked questions. Not if you play it at reputable, authorized, and controlled casinos.
However, many individuals also believe that live dealer blackjack games at online casinos favor the dealer more. This assertion has some validity but shouldn't be taken for granted. To learn more about whether the dealer has an edge, let's examine the live dealer blackjack idea and how it functions.
What Are Live Casino Games?
Let's first discuss live casino games' characteristics and how they differ from standard online casino games. If you ever could gamble online, you are surely aware that some of them lack the "social" component.
To put it another way, individuals enjoy socializing with others, which was not available at online casinos. At least not until the concept of a live dealer casino was developed. It operates simply: you watch a real human live-streamed using specialized software rather than a machine acting as the dealer.
These days, we can enjoy our favourite casino games from the convenience of our homes and experience the atmosphere of a physical casino. Unlike regular online blackjack, human dealers make everything appear more exciting and real.
Live Blackjack is More Human – Is This a Good Thing?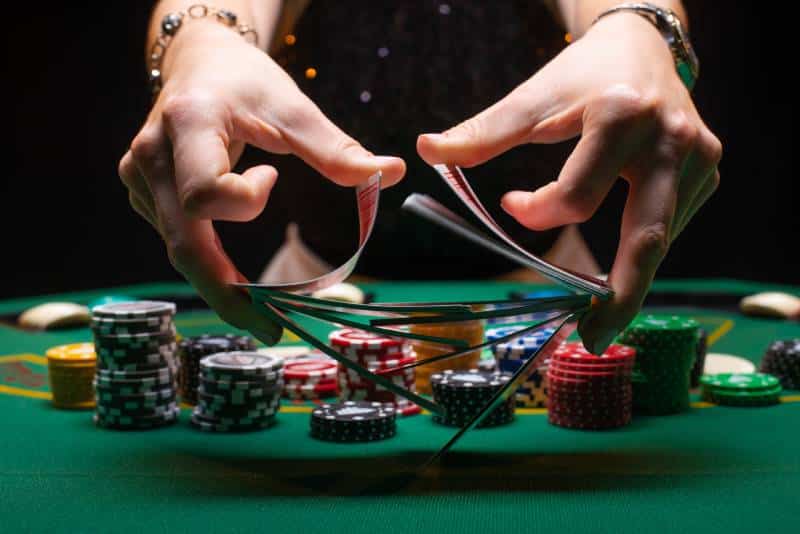 Nothing changes when you play live blackjack online, but you add a "human" touch. Therefore, the dealers are the only ones capable of manipulating this form of the game and won't probably do it. Rigged live games are not a concern as long as you play at reputable, authorized casinos.
What Is the House Edge in Live Blackjack Games?
You need to make a few considerations concerning the live blackjack version. Just like all other casino games, blackjack is designed so that a portion of the money you wager goes into the casino's coffers. That is called the "house advantage," and that is how casinos make money.
Live blackjack games fall under this as well. As a result, live blackjack will have the same house advantage as casino blackjack.
Can You Get Better Blackjack Odds in a Live Dealer Casino?
Given that there are charts that may assist you in learning the game, blackjack is often regarded as the game type with the lowest house edge. The rules are the same when you play this game live, and you should be OK if you follow the fundamentals of the blackjack strategy. You must refrain from placing additional side bets if you want to adopt a basic strategy since doing so will increase the house edge.
There are Different Types of Live Blackjack
The variation of blackjack you play can influence the house edge. There are several blackjack variations, including Spanish 21, American, European, Pontoon, and more, and they all have somewhat different chances.
The interpretation of some regulations by casinos might vary, which is another factor that influences the house edge. Each casino, for instance, has rules regarding the "soft 17," which might further affect the edge. Furthermore, the house edge grows as you play and the number of decks you employ. Therefore, before beginning your live blackjack session, look at these topics (or any blackjack session for that matter).
Also Read: Are Live Casinos Rigged?
Conclusion
In conclusion, nothing changes because a live dealer is on the opposite side of your computer screen. Blackjack played live is identical to blackjack played at land-based and online casinos, except that you may see the dealer in real-time.
Live dealers may undoubtedly increase the fun factor of your blackjack game: They cannot expand their advantage, though. It must adhere to the game's regulations just as closely as you do.
The rules and the variety of blackjack you play determine the house edge (or dealer advantage). It also applies to games of blackjack with a live dealer. In other words, the house advantage won't be affected by the fact that you play in a different setting.
Rank
Casino
Bonus
Payout %
Visit
%