Playing games in a physical casino is far more social and involved than playing them online. You may interact with other patrons in a casino by playing with them and conversing with the dealers, and you don't get this same level of interaction when you play online.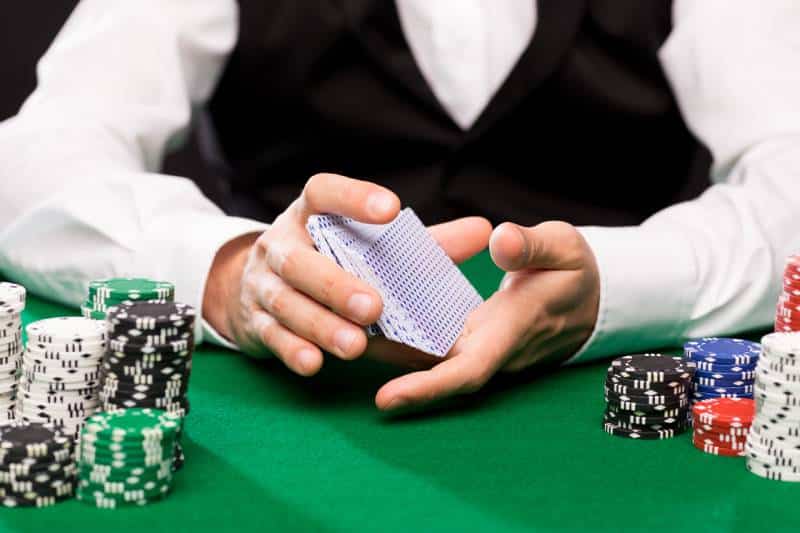 However, live dealer games are one category of online casino games that provides greater engagement, and this is because these games promote interaction between players and the dealer.
Talking to the Dealer
With text-based chat available during live online casino games, you may connect with the dealer in charge of the game. A separate pop-up window or the game's playing interface contains this functionality. Simply put your message into the dealer's message box to communicate. Although the dealer cannot physically see you, they can read your communications and will audibly respond to them. You might not see the message a dealer sends to a player, but you will hear the dealer's response. Certain games promote interaction between the players and the dealer.
Why Talk With the Dealer?
Many players use the live casino chat features because they want the gaming experience to be more social and enjoyable. They want to interact with others and foster a more dynamic and entertaining gaming environment, not just simply sit in front of a screen and hope for the best. Online gambling may be more social by simply conversing with the dealer and no other players. Dealers are there to keep the game moving and guarantee everyone is having a good time. They want to improve the gaming experience by interacting with the gamers.
You may interact with the dealer in most live dealer casino games, making the game much more social than if you play alone. Chat with the dealer the next time you're playing one of these games, whether it's live dealer blackjack, live dealer roulette, or anything else, to make the game much more enjoyable.
Also Read:
Rank
Casino
Bonus
Payout %
Visit
%