Have you ever heard some of these live casino myths? Here we are debunking or putting some truth to these.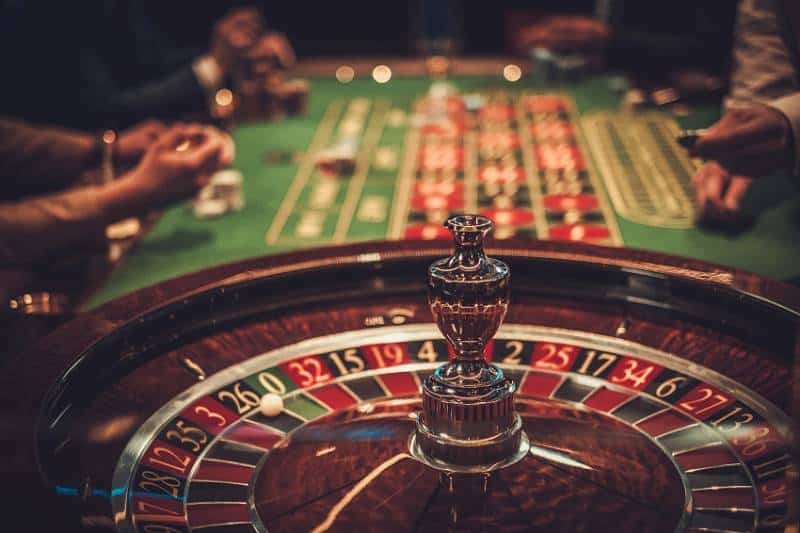 10 Live Casino Myths
1. Live Game Show hosts can choose when to stop the money wheel to avoid large pay-outs.
Response: "No way! The hosts of live game shows have no control over the wheel. The wheel does not include a small engine, nor does it have brakes at the back. The little flapper at the top of the wheel is the only thing slowing it down. Without it, the wheel would spin indefinitely."
2. When playing Live Blackjack, consecutive losses mean you're due a win
Response: "We're sorry to burst this bubble, but each Blackjack hand has the same 48 percent chance of winning (excluding a tie or a "Push") regardless of how you did before."
3. Unskilled players affect your winning chances in Live Blackjack
Response: "Players do not compete against other players; they compete against the dealer." Even if unskilled players can influence the outcome of a game, there is no way to predict whether this outcome will be positive or negative. The outcome will always be completely random.
4. There are secret patterns that you can learn to track in Live Baccarat
Response: "Once again, I apologize for having to burst this bubble, but there is absolutely no such thing." It is impossible to predict the outcome of Live Baccarat at any time."
5. You should always play the same type of bet on Live Roulette
Response: "This one is less farfetched than the others, but no bet is necessarily better than another." Even if the ball lands on red ten times in a row, this does not guarantee that the next number will be black. In theory, the same number can drop an infinite number of times, but the outcome will always be completely random. We recommend that you find the style that works best for you."
6. "The Dealer's Hand" – When the dealer knows how fast the ball should spin and the wheel should turn to land the ball in a specific section of the wheel.
Response: "There is no such thing as "the dealer's hand." Please keep in mind that they are not theoretical physicists but Live Dealers. Furthermore, the Roulette wheel contains small bumps of (fake) diamonds that cause the ball to spin in an unpredictable direction, making predicting where the ball will stop even more difficult."
7. A Live Roulette wheel has magnets controlling the ball.
Reaction: "…and if we teach Blackjack cards to deal themselves, we won't need Live Dealers!" But, jokes aside, Live Casino is constantly audited by independent companies that control and ensure the fairness of the games."
8. Cards come out blank from the shoe and are printed by a scanner in the Blackjack Table.
Response: "Let's just say that sometimes, players truly have the wildest of imaginations." 
9. Live Dealers make mistakes on purpose when the house is losing (like dropping their cards on the floor), which results in the game being cancelled.
Response: "Complete and utter nonsense." Live Dealers are extremely dedicated, professional individuals who would never consider doing anything that could jeopardize their reputations. Furthermore, all of our Live Dealers are closely monitored to ensure the highest product and service quality."
10. Live Casino shufflers learn special techniques to shuffle the cards in the casino's favour.
Response: "Please keep in mind that our Live Casino games are just as random as our online slots." There are no shuffle techniques or special card tricks that could benefit the house. Furthermore, shufflers, like our Live Dealers, are closely monitored to ensure the highest quality of product and service."
Join the BitStarz Live Dealer Casino Now!
Excellent reputation since its establishment in 2014
170+ live dealer tables and 2800 other games
Generous bonuses & promotions every week