A list of typical explanations for why an online casino could decide to restrict your account and some suggestions on how to handle such circumstances.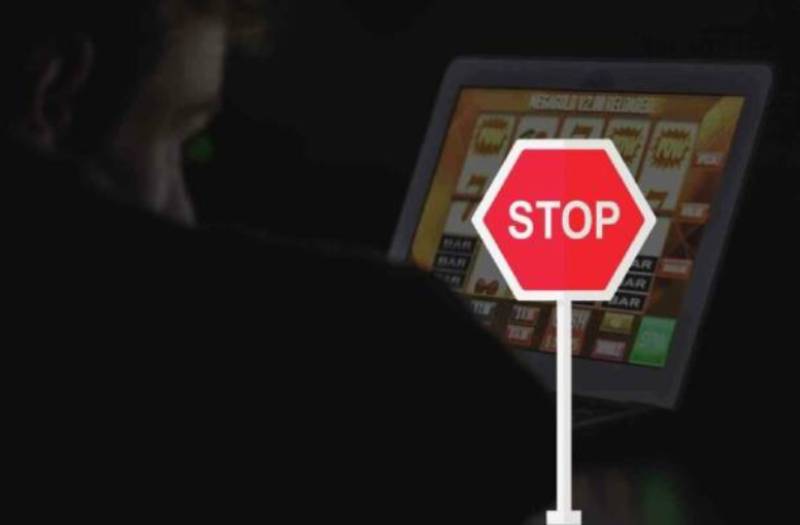 Anyone would feel worried and frightened if they received a message that their preferred online casino account had been banned and prohibited, with red lettering and a black backdrop. Why would a virtual gambling establishment shut you out of your account?
To help you bypass these problems, we explain why online casinos prohibit players in this post.
How Will I Know if My Account Has Been Locked?
When playing at well-known online casinos, you are quickly aware that you have been locked out when a notice arrives after logging in. On certain websites, a message letting you know that you have been banned will appear when you try to launch a game or make a deposit or withdrawal. Players who have been blocked will also get an email informing them that their account has been closed.
When customers attempt to access their accounts, legitimate casinos often let them know immediately whether their account has been restricted. Operators may also provide notices or emails to players explaining why they should not have access to their funds in virtual vaults or account locks. While difficult situations usually result in the account being permanently deleted, mild cases typically allow the player to regain access.
10 Common Reasons for Getting Locked Out of Your Account
When a casino wants to protect itself from hackers or violates its rules, access to a player's account and bankroll may be frozen. The most common methods for a player to be blacklisted by an online casino are listed here:
Too many unsuccessful login attempts
When someone repeatedly logs in using their account information, disabling their account is one way a player may protect their bankroll. Numerous login attempts for These attempts to hack a given account are typically made by hackers attempting to They can force to unlock the password, and online casinos have a safety mechanism that identifies them.
Fortunately, for gamers, when this happens, they may contact support to regain access to their account.
Failed Verification Process
Online casinos ask you to finish their verification process once you create an account. To authenticate their accounts, new gamers must present a government-issued ID or another kind of identification. Failure to finish the process might result in account blocking for the offender.
Every licensed casino is obligated under the "Know Your Customers" (KYC) policy to authenticate all of their players. KYC procedures stop anyone from using gaming websites to launder money.
Underage gambling
Global regulatory agencies, like the UKGC, are strict regarding minor gamblers. Casinos are obligated to keep children from playing there. Any operator that admits underage players runs the danger of revoking their license and being hit with a substantial punishment if the licensing authority finds out.
When a player creates an account and sends an ID confirming their age, they are frequently banned for being a child.
Duplicate account
The "one account per person" constraint is one of the regulations imposed by online casinos. Using their IP address, online casinos find duplicate accounts. When many accounts are connected to the same casino from the same IP address, it is possible for their bankrolls to be locked, even if they use a different login or set of account information.
Accidents frequently result in duplicate account instances. One such example is when a gamer decides to establish a new account after forgetting their login information. Multiple family members using the same website might also result in blocked accounts.
Bonus harvesting
Online casinos frequently offer welcome bonuses to entice new customers to register. Free spins or no deposit bonuses are examples of bonuses. Anyone who creates several accounts to take advantage of these advantages exposes themselves to a permanent ban.
Casinos encourage gamers to suggest friends, relatives, and anyone with the same IP address. Multiple accounts under one IP address are permitted as long as just one player utilizes the bonus among other casino visitors from the same residence.
Suspicious activity
Licensed casinos use machine learning and AI technology to monitor all player behavior and check for suspicious tendencies. Some patterns involve making preset bets on particular poker hands or maxing out your bets on the slots at specific times.
Casinos are concerned about gambling bots or cheating software since it may be used to win some games constantly. By freezing accounts that exhibit questionable tendencies, artificial intelligence in online casinos may stop cheaters from abusing their games.
Unusual banking transactions
Casinos give criminals an excellent opportunity to legalize illicit funds. Therefore, money laundering is a big worry for gaming regulatory agencies. Depending on the country, casinos may be compelled to disclose a suspected money-laundering account. Operators of US online gambling sites are required by their anti-money laundering statute to disclose transactions over $5,000.
Using restricted payment procedures, such as prepaid debit cards, is another way to get blacklisted due to banking activities. In some circumstances, operators can identify players in their prohibited nations by checking their bank account information.
Too many big wins
Casinos, both online and offline, must balance their profits and winnings to match their monthly revenues. Operators and supervisors are quickly informed when a player experiences exceptional luck in a short amount of time to prevent upsetting the equilibrium.
Be aware that winning a progressive jackpot or correctly guessing all ten keno numbers won't result in a casino banning you. If you beat them, the operators will treat you like a celebrity. Individuals who routinely win medium- or high-risk wagers, like card counters in live blackjack, are sought after by online casinos. These gamers will likely exploit an exploit to have an incredible lucky streak.
Data breach
The technology will freeze all accounts in an online casino when a hacker acquires access to the database. An operator can stop thieves from taking your money or personal information by banning your account.
Criminals frequently breach online casinos. To counter this, modern security procedures are employed by all major casinos. When there is a data breach, it is often repaired right away. For increased security, some operators will request that you change your password before you play any games or conduct any transactions.
Terms and conditions have been violated.
You approve of the terms and conditions of any casino when you open an account there. You stake your account being banned if you violate any of their policies. Anyone who neglects to read the tiny print may break the rules.
Using several accounts under one home to claim the welcome bonus is one of the standard guidelines that many players ignore. Another is to give the operator fake identification documents or other evidence of identity when the operator is confirming an account; this is a severe violation of the KYC and AML guidelines established by regulatory agencies.
What actions should I take to unblock my online casino account?
Here are some helpful information to aid you if the unimaginable occurs and you can no longer access your account.
Stay calm at all times
.
Anyone can get nervous, concerned, and sad if they lose access to money. Fear of getting locked out of an account may only result in poor judgments that further exacerbate the issue. Finding a workable approach to obtaining your account back while maintaining your composure will help you avoid making more errors.
Read the casino operator's terms and conditions
.
Reviewing the casino's policies, you may comprehend why an operator froze your account. For example, a player may disregard a regulation and choose the incorrect payment method. By reading the terms and conditions, a player can determine whether they did something that would result in a suspension or whether this is a problem that is beyond their control.
Understand the reason(s) why you got banned
Consider the reasons a casino shut you out after reviewing the regulations. It might be a straightforward error like failing to finish the verification procedure when you deliver the wrong document. You can discover a solution to the problem by determining what caused your account to be banned in the first place.
Contact customer support.
Contacting an online casino's support team can learn the reasons behind your suspension. The casino might restore your account and help you get back on track if it was due to a minor infraction. Your best practice for an activity is to get in touch with the regulating office that oversees the online casino if the rationale is invalid or they cannot explain it.
A casino site blocks a player's account for everyone's safety, including yours. To prevent having your account suspended, it pays to read the terms and conditions. Keep your cool and call the support number for the official casino if it does occur.
Rank
Casino
Bonus
Payout %
Visit
%