New From Evolution: First Person Red Envelope
One of Evolution's newest ideas is the Red Envelope bonus, which is once again making changes in the live gaming industry. This feature has made a big difference at live baccarat tables, and now this long-awaited bonus has finally come to First Person Baccarat.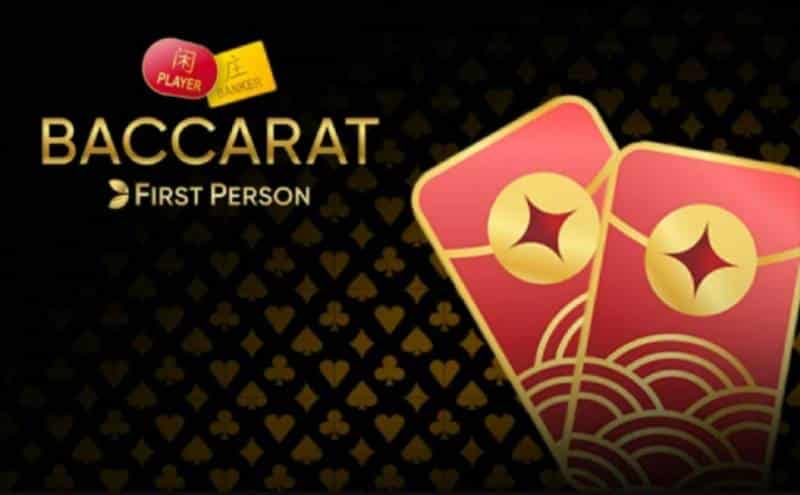 First Person Baccarat
First Person Baccarat was made to change the way traditional games are played by combining elements of live games and slot games.
RNG games let players play against a computer algorithm instead of a real person, which makes the game much easier to play. They will have simplified gameplay and few or no extra features, but players can try them out in the demo mode. These tables are great for people who are just starting and aren't ready to play live games yet. Even though they might not have the most features, they are still a lot of fun to play.
First Person Baccarat has Evolution's famous interface, and players can choose from 12 different baccarat tables, six of which don't charge a commission. The game has a lot of fun betting options and mechanics, like the Red Envelope bonus, which is now available.
World's Greatest Baccarat Runs
The Red Envelope Bonus
So, what makes the Red Envelope bonus stand out? This feature adds random multipliers to some spots on the table. How it works is as follows:
A normal round of baccarat is played to start the game. The computer would deal out face-down cards, and then it would be time to bet. The usual betting options would be on the banker's hand, the player's hand, or a tie.
After the bets are made, up to three red envelopes will be made and put on the table, and each envelope will have a secret multiplier inside with a different number.
A multiplier for a tie bet can be anywhere from 11x to 88x, and bets on Banker Pair and Player Pair can have multipliers that range from 15x to 88x. So, if a player wins, they could get a pretty big payout.
Players can only get a bigger payout if they bet on a spot with a red envelope and win that bet. If a player wins a bet, but there is no envelope in that spot, they will still get their money.
In true Evolution style, players can watch cutting-edge animations whenever a red envelope lands on the table. This is just one of the many ways Evolution has changed how we think about live gaming and how this provider has stayed at the top.
What Other Tables Feature the Red Envelope Bonus?
The Red Envelope bonus was first seen on live baccarat tables, but you can also find it in these other great Evolution games:
Regular Baccarat: Brilliant random multipliers are a great way to spice up the classic baccarat game.

Baccarat with no commission: A great thing about No Commission Baccarat, besides the Super 6 bonus bet, is that there is no commission to pay when the Banker wins. No commission plus random multipliers? Put us down!

Want a game that will keep you on your toes? Try Speed Baccarat. With game rounds that only last 48 seconds, Speed Baccarat turns up the heat. Keep an eye out for those red envelopes because they'll be here and gone in a flash!

Baccarat Squeeze: Baccarat Squeeze is the most realistic game you can play. Enjoy the best baccarat experience with multiple cameras, HD streaming, and, best of all, the squeeze!
The Verdict
Evolution took a big step forward when it added the Red Envelope bonus to First Person Baccarat. Players often switch from RNG games to live tables because the gameplay is so easy, but the Red Envelope bonus will likely catch their attention.
Join the BitStarz Live Dealer Casino Now!
Excellent reputation since its establishment in 2014
170+ live dealer tables and 2800 other games
Generous bonuses & promotions every week