Why Is Live Roulette So Popular?
The popularity of live casino games has grown in tandem with the advancement of internet speeds. You can play live casino or live dealer games via live stream, with the player interacting with a real dealer and sometimes other players via a digital interface that overlaps with an internet video feed. This casino game format has aided in bridging the gap between the traditional brick-and-mortar gambling experience and the purely digital games that people have played online for years.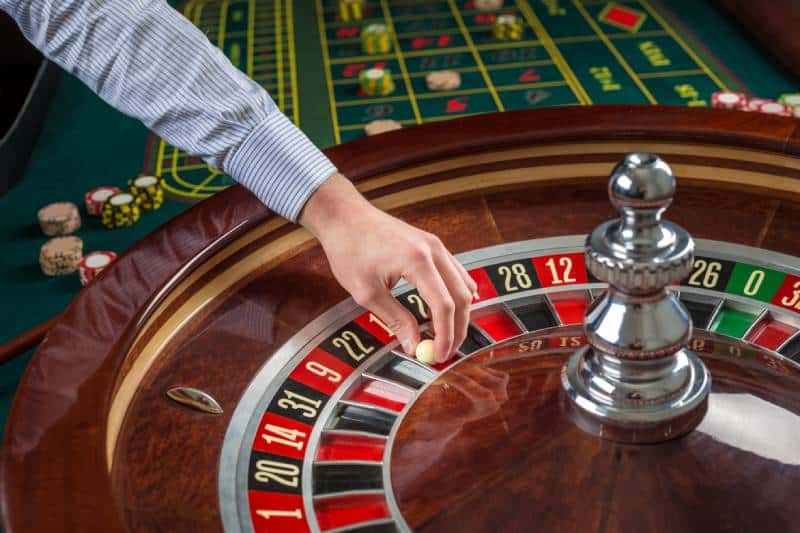 While not suitable for every game, many tables and other games have grown in popularity in the live dealer format. Live roulette is one of the most popular, and this blog examines why this game has become one of the most popular online casino games.
What is live roulette, and how does it work?
Whether you enjoy gambling or not, many people will recognize the iconic roulette wheel with its numbered green, red, and black slots and how a dealer drops the ball into the spinning wheel to determine a winner once the ball has stopped in a slot. Those who have played the game know that numerous bets are available, ranging from simple wagers such as red or black or number bets to more complex wagers such as columns, corners, line, basket, and snake wagers.
Like other live dealer games, live roulette allows the player to play with a real dealer who hosts the game. Interaction occurs through a digital overlay, with camera angles changing depending on what is happening in the game. Aside from that, the rules are the same as in live games, with the only difference being the variants – American, European, and French roulette.
The benefits of playing roulette live
Playing live dealer roulette has numerous advantages over its purely digital counterpart, which is why it has become one of the most popular online live games. Here are some of the reasons why people enjoy playing live roulette.
Playing online is just more convenient
Before the internet, the only way to play casino games was to dress up and go to a real casino. Today, one of the most significant advantages of online casino games, in general, is the ability to simply log on and play regardless of where you are or what time of day it is. You can play live dealer games from anywhere as long as you have a stable and reasonably fast internet connection.
Even in the recent history of digital casino games, you were limited to playing on your desktop or in a location where you could set up a laptop computer. However, with the increasing speed of mobile devices such as smartphones and tablets, virtual casino games have become mobile, increasing the convenience of online play.
It's easier to learn the game
If you're new to roulette, playing live can help you learn how to play by having the dealer answer any questions you may have. Even if you can Google for information on the fly during a game, this is undoubtedly a more convenient way to deepen your understanding of the rules.
It's a more social experience
Whereas traditional online roulette involves simply clicking or tapping a few options to spin a digital wheel, live dealer roulette allows you to interact with the game dealer via the game chat, making it instantly more social than traditional online gambling games. This also contributes to the game's immersion and brings the experience closer to that of a real casino.
It offers an alternative to digital RNG games
While some players enjoy playing RNG-based gambling games, others prefer to play games that do not rely on digital systems of chance. You get the same experience as in a real casino with live roulette, with the dealer dropping the ball into a spinning wheel. This makes it a much more appealing way to play for those who aren't fans of RNG and other digital methods of recreating chance.
Play with your favourite dealer
If you played in a real casino, your choice of the dealer would be limited by the number of tables and the person in charge. While this restriction still applies to live dealer games, it is far less of an issue because there are many dealers to choose from.
Live dealer games are just getting better and better
There is no doubt that as more people play live dealer games, the experience provided by studios will improve. As live dealer studios' revenue grows, they are incentivized to provide better experiences to their players, such as higher quality game studios, more professional dealers, and better lighting and camera setups. This is one of the reasons why an increasing number of people are opting for live dealer versions of their favourite games, such as live roulette.
Join the BitStarz Live Dealer Casino Now!
Excellent reputation since its establishment in 2014
170+ live dealer tables and 2800 other games
Generous bonuses & promotions every week